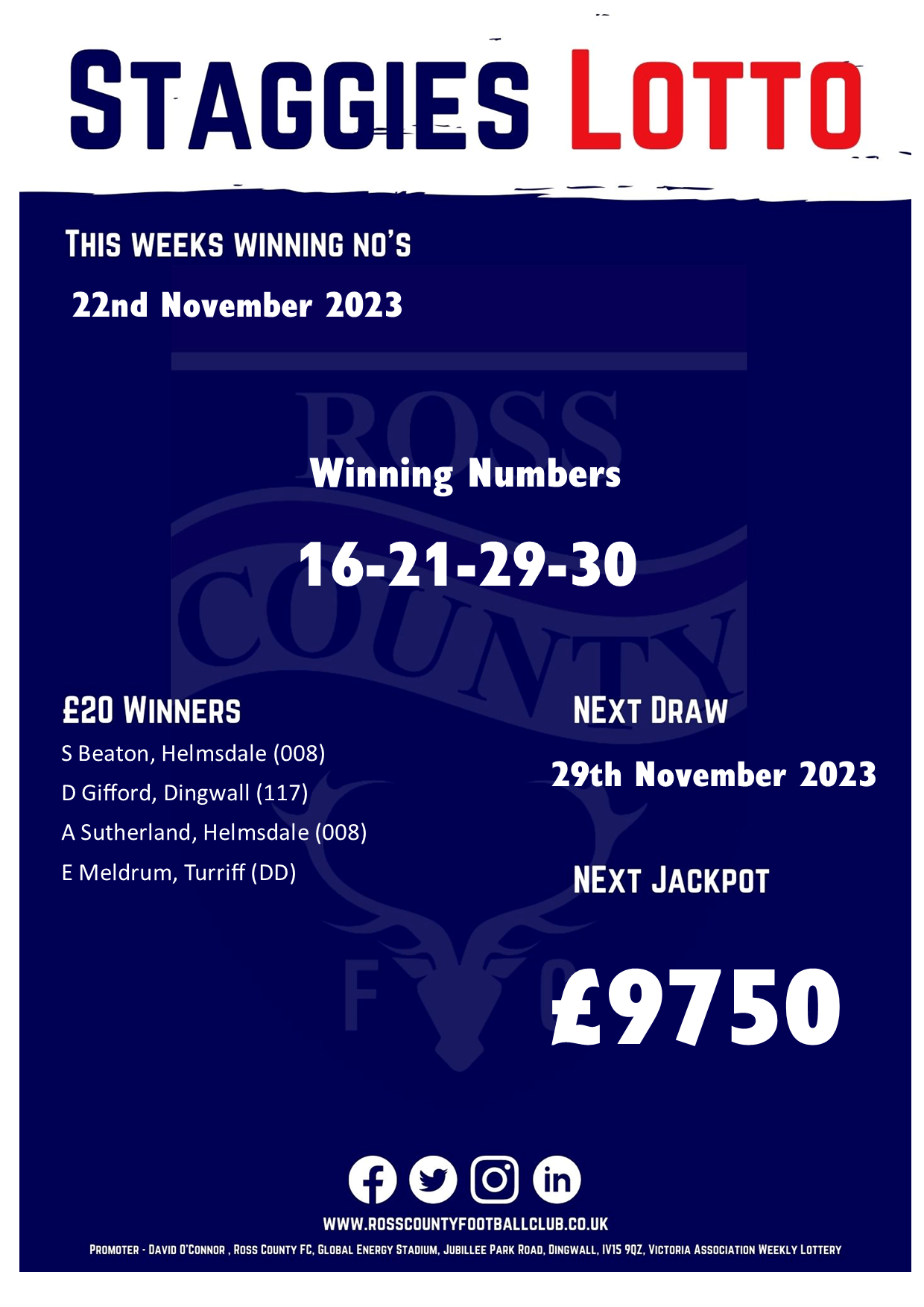 SIGN UP BELOW TO BE IN NEXT WEEKS DRAW
Click Here to Sign Up to Play Online
For just £1 a week, players have the chance of winning weekly cash prizes including our Jackpot!
County chairman, Roy MacGregor, said: "The lottery plays a very important part in funding our work with the youth players who are the future of the club.
"The Staggie Lotto format ensures there will be more winners, bigger, better prizes and the chance to win items and activities supporters will really value.
"We appreciate the support of everyone who takes part in the lottery, whether they sign up by standing order, or have the occasional flutter."
Tickets for the lottery are available from outlets and agents around the Highlands, while you can also sign up to play online on the link above.


So what would you do with the jackpot?
:: Buy that new car
:: Arrange that staycation
:: Piece together the final part of your deposit for a new home
:: Start your own business
the opportunities are endless...
How it works
The jackpot prize has started to rise towards our new cap of £10,000. Should the jackpot fail to be won each week it will rise by £250 every week in which it is not won, once it reaches £10,000 it will remain at that figure until we have somebody who successfully matches all the draw numbers and claims our jackpot.
When the jackpot prize is claimed it will return to £1,250 and again rise by £250 every week until it is claimed- again with the jackpot reaching the maximum of £10,000.