Season Tickets 2022/23
2022/23 Season Tickets now available! Join the Journey...
2022/23 Season Tickets are now available, with Early Bird prices frozen from last season.
Adult Season Tickets start from just £250 for the 2022/23 cinch Premiership campaign!
The Early Bird offer will run from the Monday 2nd to Tuesday 31st May 2022.
CLICK HERE to renew your season ticket
CLICK HERE to purchase a new season ticket
Full pricing can be found below.
As the North of Scotland's only Premiership football club, we're honoured to represent this region and the fans who travel from across the Highlands & islands to support our team. We're excited for you to join us for the journey which lies ahead.
To thank you for your continued support, you can now take up of Early Bird offer, with prices frozen from season 2021/22. Following this incentive, prices will then increase by 10% - with the exception of the Kids/Under 18s category on the expiry of the Early Bird deadline.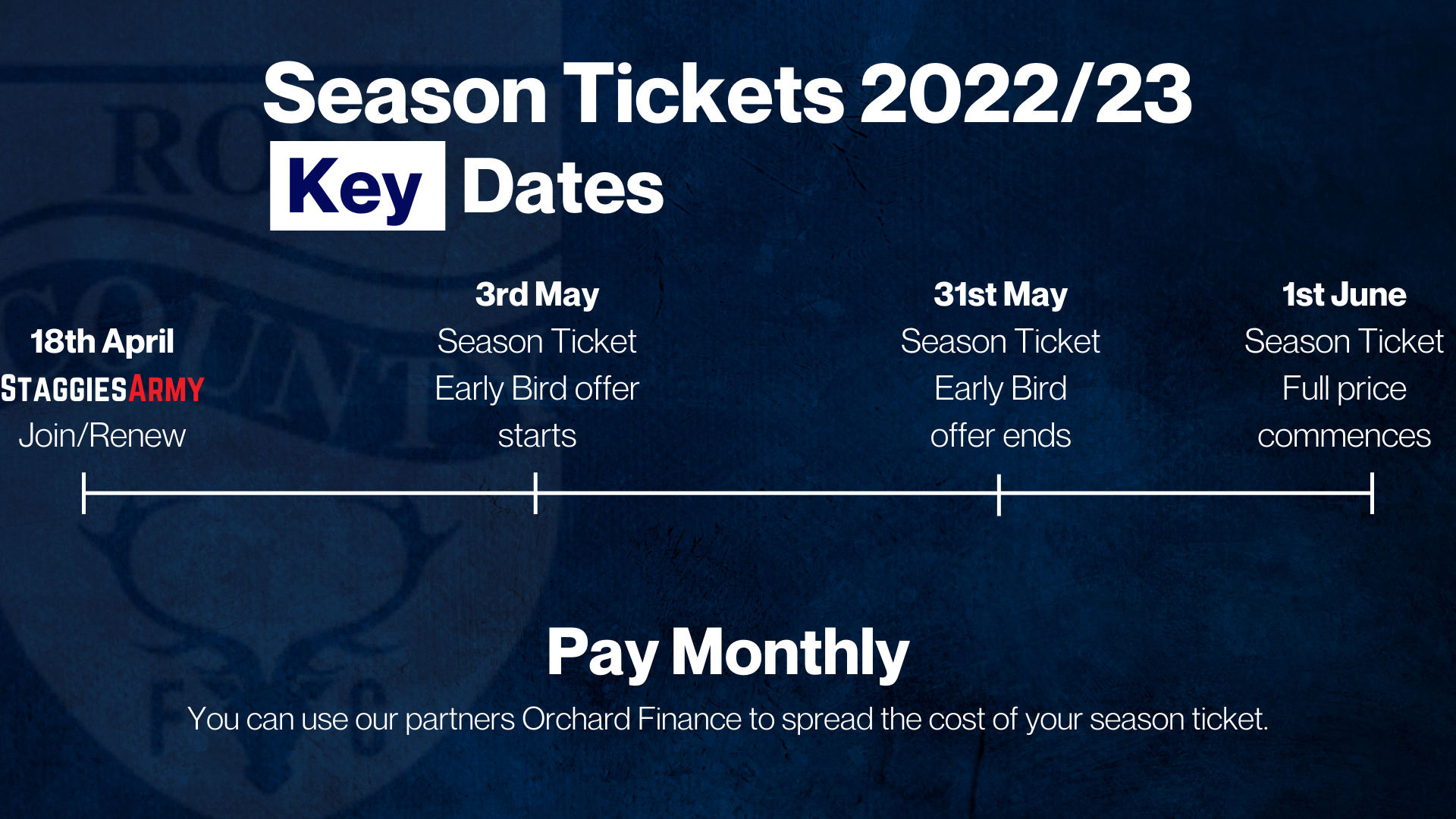 We have a range of season ticket categories available, as well as different payment options to make purchasing your season ticket as simple and convenient as possible.
All season tickets purchased for Kids/Under 18s, will automatically join the StaggiesArmy at no additional cost. This provides access to range additional benefits, discounts as well as access to club events.
Existing season ticket holders will receive an email from the club, outlining how to renew your season ticket. Within the email will be the important information you will require to login to the system.
RENEW YOUR SEASON TICKET - CLICK HERE
BUY A NEW SEASON TICKET - CLICK HERE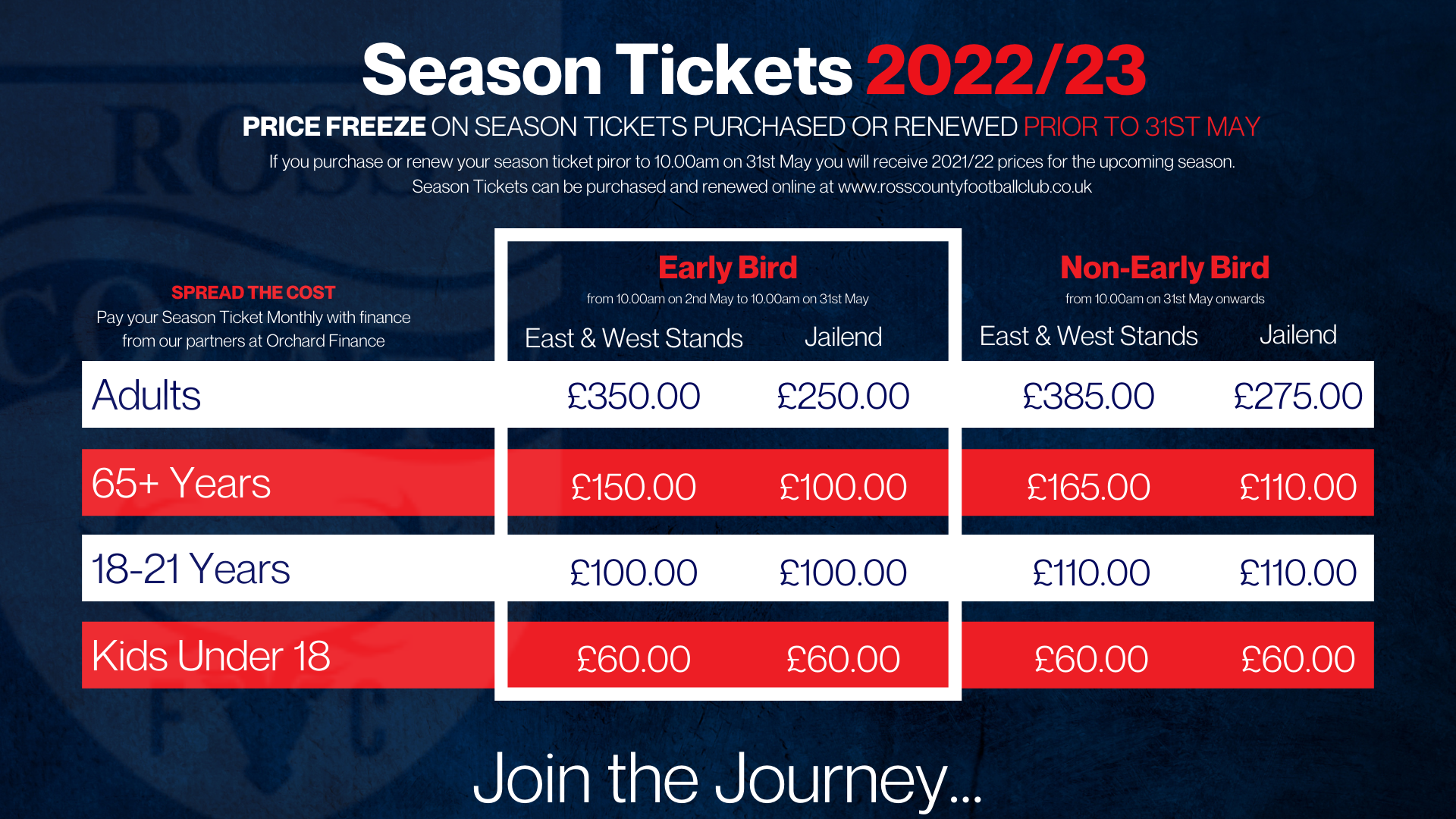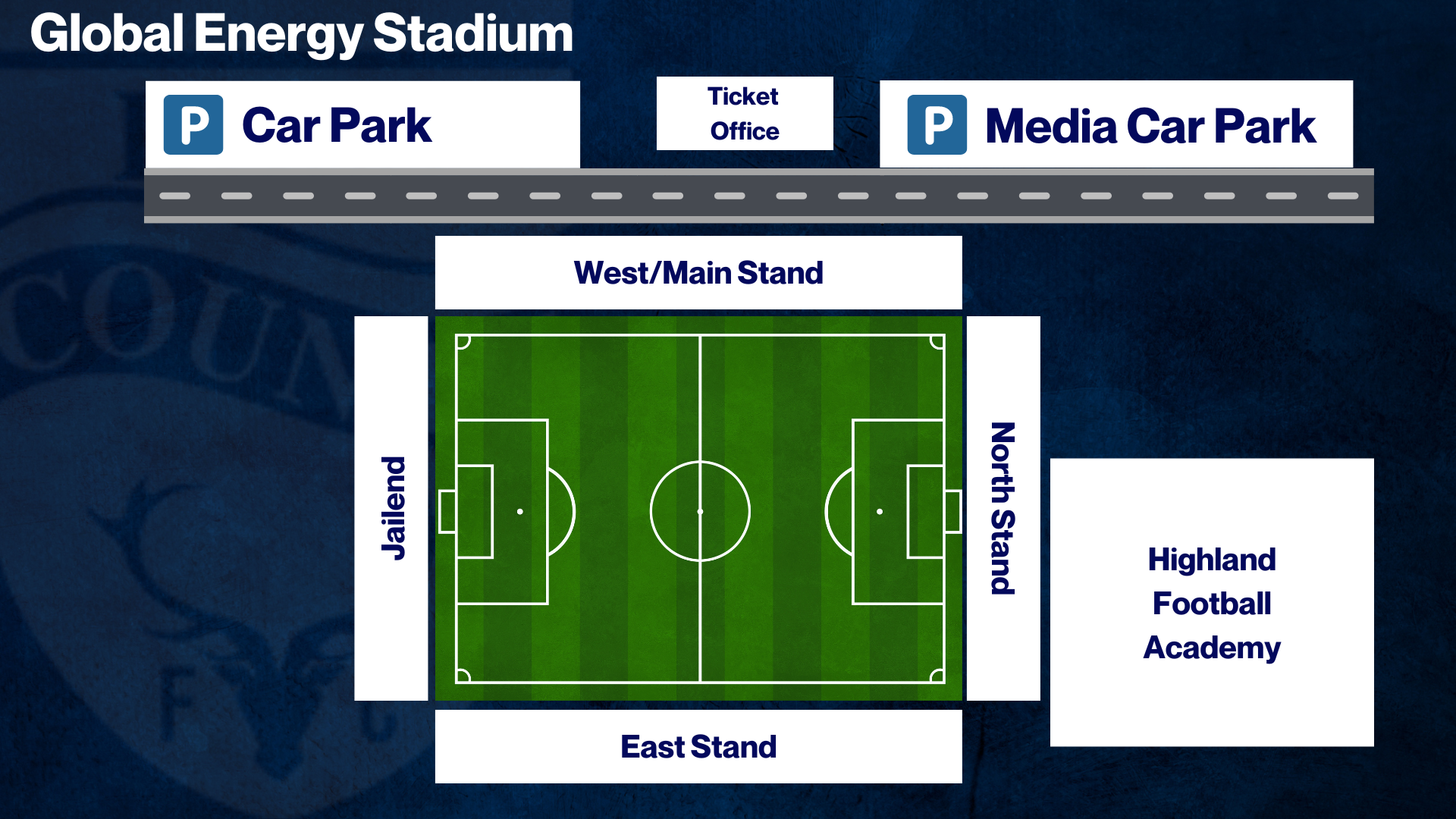 Monthly payment plans are available through our partners at Orchard Finance. This allows you to spread the cost of your season ticket across 12 monthly payments. More information on payment plans can be found by CLICKING HERE.
StaggiesArmy Member? Season Ticket discount available...
Our member loyalty programme, StaggiesArmy, is designed to provide supporters with exclusive incentives whilst continuing to support the club's football, community and academy departments. StaggiesArmy membership includes a discount on season tickets, with substantial savings to be made...
For more information on How to Join the StaggiesArmy CLICK HERE.